Good Gaming – Ghost Recon: Wildlands BETA about to begin!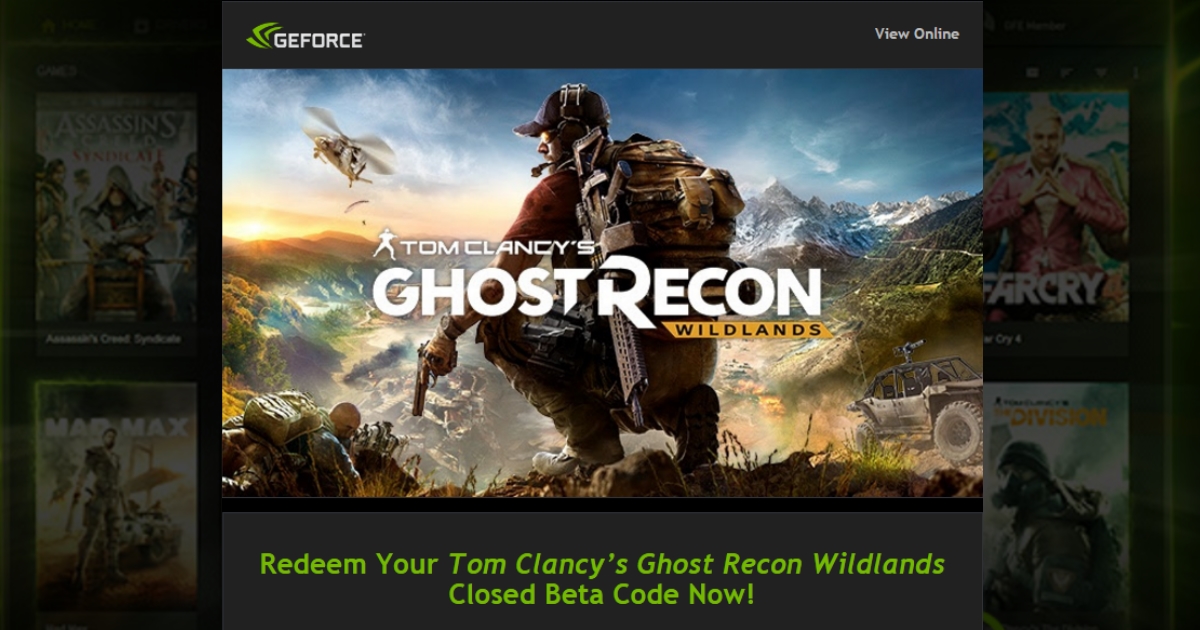 UPDATE: This game is now a part of the Nvidia You Choose Bonus promotion
Ghost Recon: Wildlands closed BETA test has just begun sending out the emails with codes so check your inbox and you could have a special Game-Code waiting for you!
If you've not already opted in for this one via Nvidia Experience, you can still try by signing up for the BETA test here – the servers are set to go live on the 3rd (likely early morning 4th in NZ)
Don't worry (too much) if you've missed out – there is another OPEN BETA coming up again soon 🙂 
Wildlands is said to be the largest open world that Ubisoft has ever made, and coming from the makers of the Far Cry series that's saying something! Set in the not so distant future we'll be running and gunning in Bolivia this time around, with the country being the largest cocaine producer in the world money is plentiful and our enemies will be well armed. The Santa Blanca drug cartel has turned the country into a narco-state, leading to lawlessness, injustice, and violence. We will play as Ghosts, an elite US Special Forces team sent behind enemy lines to wreak havoc and takedown the cartel \o/
The download for this one is 22GB, pre-load is active and the servers are just about to go live!
GAME ON!