Good Gaming – Overwatch Birthday Event LIVE
It's live!
The party has begun and Blizzard kicked off their #OverwatchAnniversary celebration by adding three new Arena maps to the Arcade, unleashing more than 100 Anniversary rewards which include their largest-ever release of new Legendary skins! You can check out all the new emotes and skins here 🙂
You'll earn Anniversary Loot Boxes as you play, plus pick up a free box when you log in between May 23 and June 12, 2017.
The new arena maps are smaller and designed for intense action. Eliminate all enemy players to win a round – and, ultimately, win the match. As part of the Anniversary event, the three new maps can be found in the Arcade Mode and support up to 3v3 elimination matches.
Everyone will be able to play Overwatch during the FREE weekend event which is on between May 26th and 29th (Likely 27th and 30th here in NZ)
A lot of us have been playing Overwatch for more than the year, the BETA tests where frequent before its release so thought we'd have a bit of a reminisce about all the good times we've had and share some of our favourite videos from a year+ of playing Overwatch with all the sweet sweet graphics cards that have released over that time – and it's certainly been a treat!
The first test we posted on YouTube for Overwatch was on April 16th 2016 with a GTX960m Gaming Laptop, I do remember playing a lot of Soldier 76 at first as he felt the most familiar – after all Overwatch really did shake things up in the world of Class Shooters and some of the character options like Winston took a lot of getting used to… but soon enough I was running around with Bastion and flying around with Pharah – it was on this day I captured my first POTG as well, it's an unlisted video but you can check it out here 🙂
Overwatch introduced us to some really cool game modes over the last year as well, the gameplay below is from release day and the mode allowed us to use our powers with a 3 second cooldown! I'm not sure how a mode like this would play out today with players having a little more experience using the characters but part of me hopes that they fire this one back up during the birthday celebrations 😛
When Overwatch first started being played a lot there where a lot of comparisons made to Team Fortress 2 and looking back I can kinda see it, especially within the moving objective modes – we game capped the clip below on the 26th of April 2016 \o/
Fast-forward to the 9th of August and competition was getting fierce, players knew the game pretty well now and the objectives became real hot points within matches – the clip below was captured on the release day for the now iconic RX 470 which has just been updated to the new RX 570 \o/
Before Blizzards own online competitive Overwatch had officially begun there were LAN tournaments you could enter and test you grit against other teams, Ping Zero was the first of these in New Zealand and GGPC had two teams enter the competition – we got smashed! Looking back though, specifically at the guys who won the competition you might recognise a player in the team…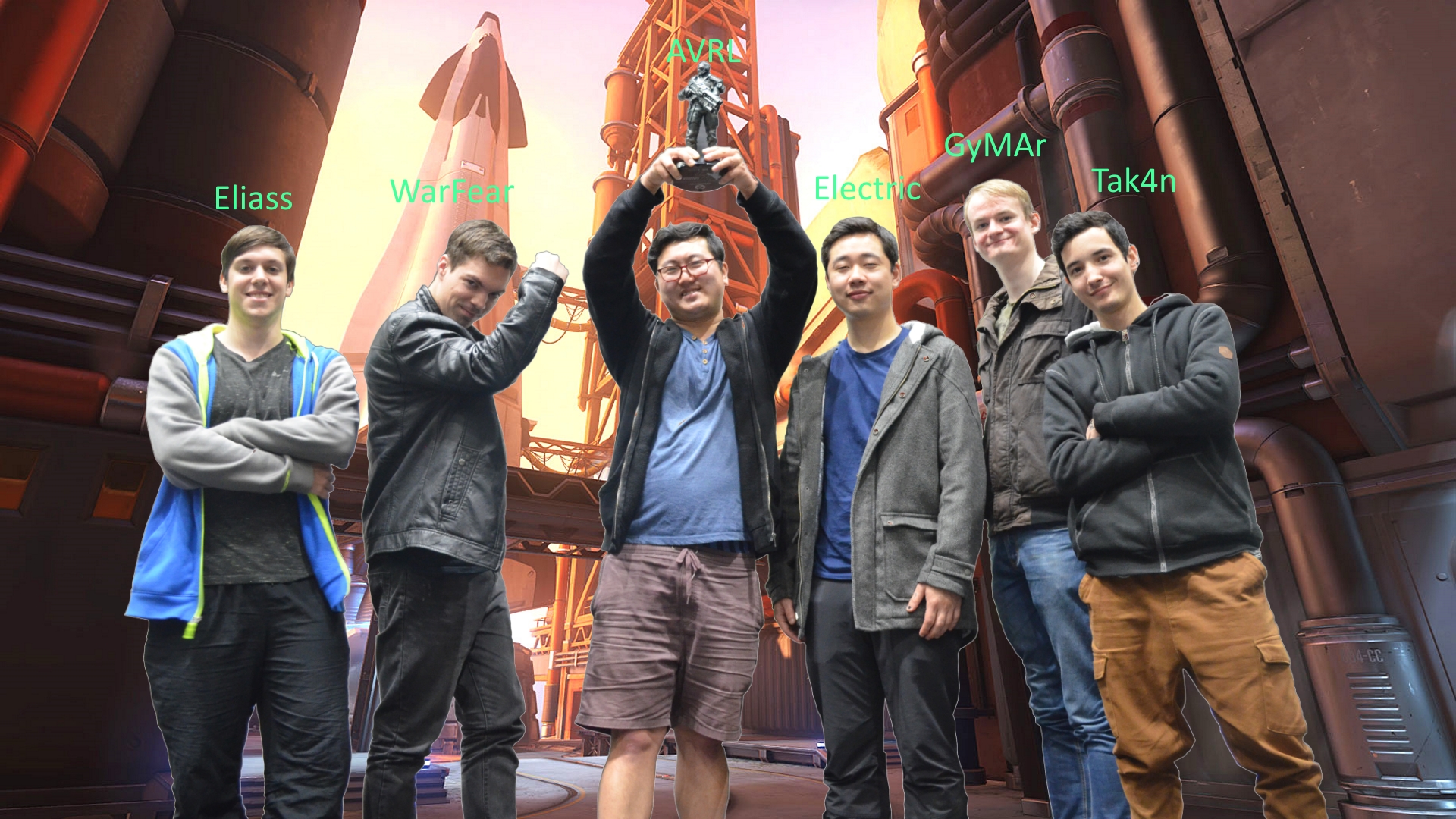 AVRL, who just got elected to the NZ Overwatch Committee for the World Championships played as captain on that team, you can check out the extremely excellent finals in the gameplay captured below – or you could watch this unlisted clip of me camping and killing AVRL 😛
Being in New Zealand our internet connection has it's ups and downs, and while we could keep on linking great gameplay like the matches above I think i'll leave this blog with some gamecap of us using our exclusive NZ internet to peek over the wall – we'll be updating the GGPC PC Gaming Blog with all the details as the event itself unfolds and of course join in on all the fun ourselves from Taipei as we're just about to head over and check out their brand new Blizzard Gaming Arena \o/
We're looking forward to another great year ahead!