RX 6600 XT Graphics Cards Available Now in NZ!
UPDATE: AMD Radeon RX 6600 XT Graphics Cards are available now!
Following a flurry of leaks and teasers, AMD and their partners Powercolor, Gigabyte, MSI, Sapphire & Asus have been proudly showing off the performance and cooling for the new AMD Radeon RX 6600 Graphics Card series just unveiled.
Unlike the monster GPUs we've seen already in recent 6000 series releases, this new RX6600 looks to be targeting excellent performance at 1920×1080 resolution, but the performance results shown so far have this graphics card pushing out frames like an absolute champion, beating the popular RTX 3060 in a range of popular games, including Battlefield 5 with a whopping +16 FPS in comparison.
Moreover, the charts released by AMD show Cyberpunk 2077 reaching an 83FPS average on max settings, while that's only 3FPS higher than the RTX 3060 test system – it's an unbelievable result in both respects. More exciting numbers are Apex Legends at 186FPS, DOTA 2 at 289FPS and Rainbow 6 Siege at 441FPS… so I think we'll be pushing past 1080p in a few situations!
This was all revealed in the AMD Where Gaming Begins: EP. 4 presentation, in which the Director of Product Management for Radeon, Nish Neelalojanan, introduced us to the new AMD Radeon RX 6600 XT, highlighting the low power supply requirements and awesome performance it offers to gamers.
The lower than expected PSU requirements are great too see, making the new AMD Radeon RX6600 a variable upgrade for those running a 500w PSU in their current system, if you're running higher you can be sure there are going to be higher wattage versions with aftermarket coolers from the partners to consider as well.
Before we jump into a closer look at the various versions coming for RX 6600 XT, let's take a quick look at the base specifications and expand some of the acronyms around outputs.
Essentials:

– Max Resolution 7680×4320
– Expected Power (Desktop): 160w
– Memory Size: 8GB GDDR6
– Memory Bandwidth: Up to 256 GB/s
– Base Frequency: 1968 MHz
– Boost Frequency: Up to 2589 MHz
Inputs & Outputs:
– Power Input: 1x 8pin
– DisplayPort: 1.4 with DSC (Display Stream Compression)
– HDMI: 2.1 with FRL (Fixed Rate Link) and VRR (Variable Refresh Rate)
Shown above, the outputs from the ASUS DUAL RX6600XT match reference design, with 3x DisplayPort and 1x HDMI.
What is DSC? DisplayPort with Display Steam Compression uses the same 32.4 Gbps bandwith, but unlike the non DSC version can can support 4K at 120Hz with HDR, or even 8K at 60 Hz with DSC enabled.
What is VRR? This Variable Refresh Rate enables the source to wait until the next frame is ready so a smoother gaming experience can be provided VS the more taxing option to repeat the current frame, or worse, to display the partially-rendered next frame, causing a teared look and stutter.
What is FRL? In HDMI 2.1 specification, Fixed Rate Link support is necessary to achieve the higher uncompressed resolutions such as those above 4K 60FPS.
Ahhh that's some good jargon, now let's take a closer look at aftermarket favourites which are expected to be available on release day here in NZ.
Starting off with Sapphire, an exclusive partner of AMD, we now expect two different versions of the RX 6600 XT to be available at launch featuring NITRO+ and PULSE aftermarket cooler designs. These are both dual fan models, quite a bit larger than the stock cooler option from AMD for lower noise and improved thermal performance under load. The PULSE RX6600XT offers a larger cooler with the same single 8-pin PCIe power input as the reference model
The Sapphire Nitro+ cooler design is awesome, adding metallic and addressable RGB aesthetics along with neat features such as a BIOS switch for quickly accessing various profiles, like performance and silent. The NITRO RX6600XT has an ARGB header just above the Sapphire logo too.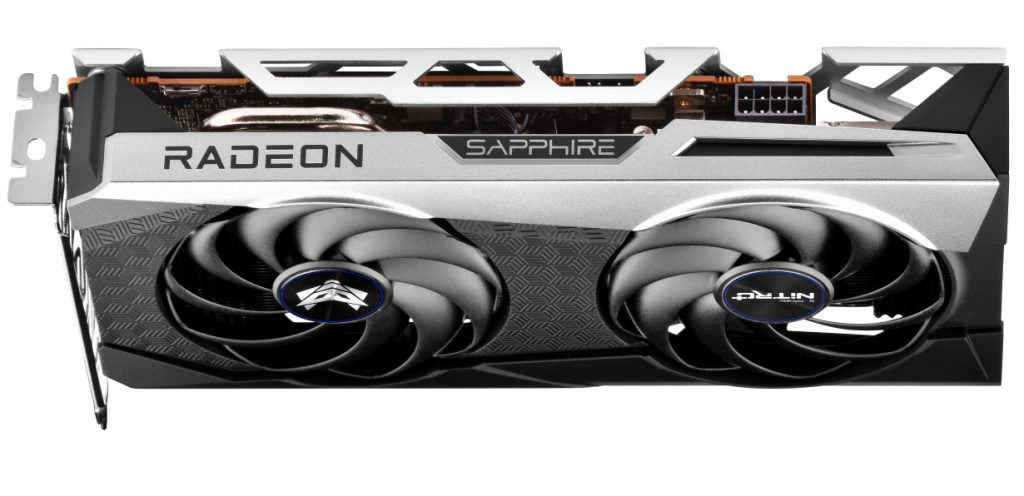 If you look closely at the fans you'll also notice the Sapphire Nitro+ is using alternate spin too, this new hybrid fan design provides strong downward air pressure through the fan while keeping the noise low.
Looking at the Gigabyte options, we have an absolute monster graphics card named the RX 6600 XT GAMING OC PRO. At first glance, this looked very similar to the RTX 3080 GAMING OC cooler design, but it's quite a bit smaller with straighter lines. This uses the WINDFORCE 3X cooling system with alternate spinning fans too, but again requires only a single 8-pin PCIe power input 🙂 Nicely done Gigabyte!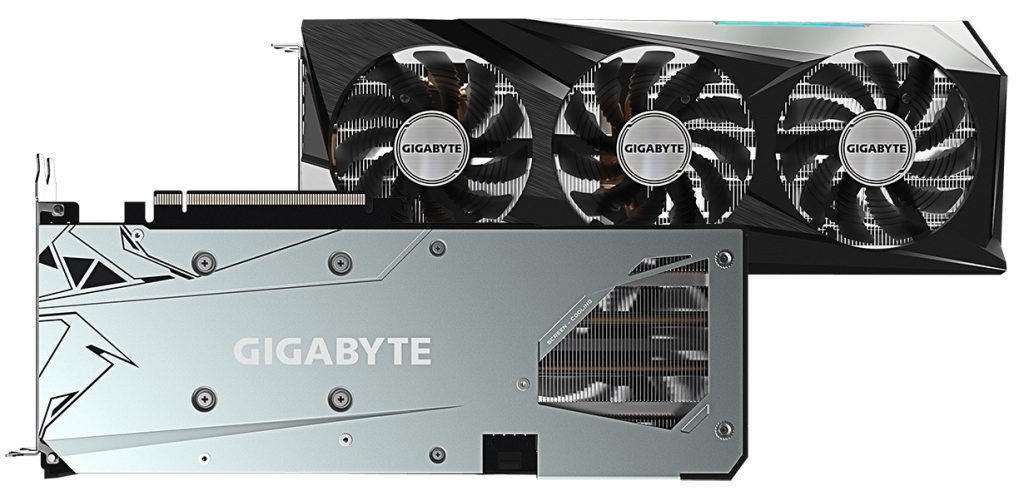 These three are all looking great, but this is just a small slice of what's coming, with Asus even showing off a water cooled option via ROG STRIX – very exciting times ahead!
Shop the latest in the AMD Store!