UPDATE: We've created some new pre-built GGPC especially for this promotion, the RX 580 GGPC Range at PB Tech has the necessary components to register and redeem Far Cry 5.
For those building a new Custom PC there's a sweet promotion on at selected retailers throughout NZ and if your system includes the RX 580, VEGA, VEGA 56 or VEGA 64 Graphics Cards within you can register to redeem a Far Cry 5 game code, though this process is fairly straightforward it's important to note you'll have to do a part of this from the PC you've just built as the AMD system actually verifies hardware this time around before providing the game code.
To get your AMD REWARDS KEY start first at the retailer who you purchased your system from, EG: Far Cry 5 PC at PB Tech
Once you've gotten in touch and submitted your invoice ID you'll receive an AMD Rewards Key from the team via email.
Now you've got your key simply follow the steps below to verify your new AMD Gaming PC and get that game code!
STEP #1: Visit www.amdrewards.com, sign in (it's easy to create a new account, but remember the email address as you need it later) and the button will change, click to move on.
STEP #2: Enter the code you received from your retailer
STEP #3: System will verify automatically here. If you see the message below please ensure you have the latest drivers installed for your AMD hardware. These can be found in the AMD Driver Centre if needed.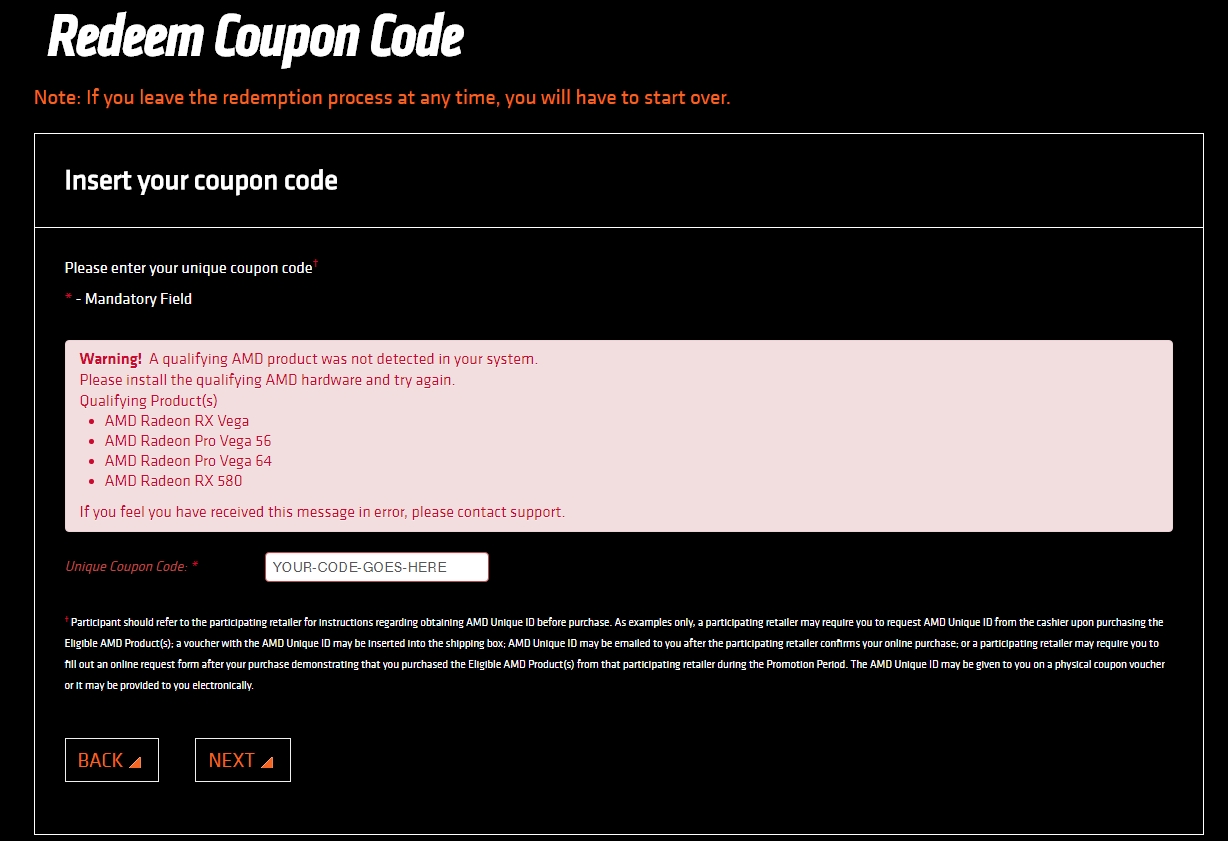 STEP #4: You'll now get your game code sent to the email you signed up with, from here we just need to download or run the Ubisoft UPLAY Launcher
STEP #5: Once in the Uplay launcher you can activate the game code as shown below, once that's done you'll have the game added to your library available for download.
STEP #6: GAME ON!
Those fine folks at Hardware Unboxed have worked through the night and benchmarked a stunning 50 Graphics Cards using the Far Cry 5 in-game benchmark, you can check out the results in the video below!