Just landed in New Zealand! The Sound BlasterX Kratos S5 Gaming Speakers is the latest, best-in-class 2.1 gaming speaker system from those talented audio wizards at Creative. This new set is designed to sound great and look good too with an Aurora Reactive lighting system 😛 The pack contains two 4" satellite speakers and a 6.5" subwoofer built entirely out of wood for better resonance damping delivering clear highs, detailed mid-range, and deeeeep bass.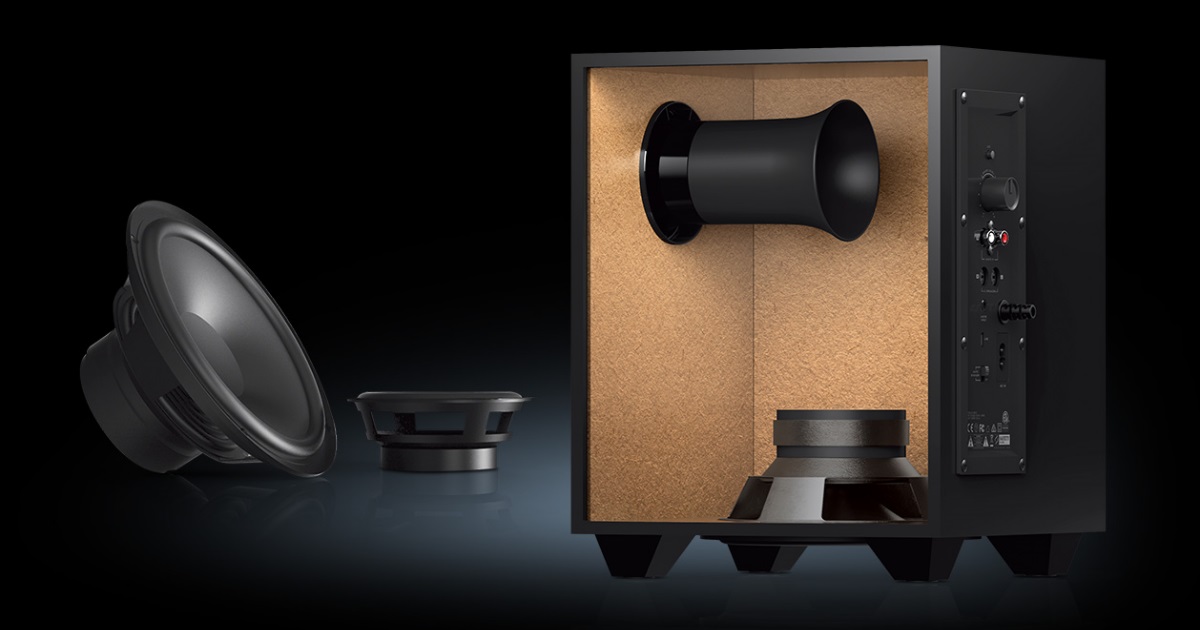 Setup is easier than ever, the left and right speakers connect to the subwoofer and from there to your Gaming PC via a USB cable. Optionally if you want to connect them to a something via a classic 3.5mm it also includes a dual RCA-to-stereo adapter which is nice.
You can use the speakers 'as is' or optionally install the Creative Sound Connect software package which has preset modes for specific games like Overwatch (brilliant!) and Dota 2 but also additional modes for concerts, movies and much much more. Power and volume control is done directly from the handy control pod with a twist of a large knob, you can also connect your Gaming Headset and/or Microphone via this pod to help keep everything convenient and tidy 🙂
Essentially, Creative have made a really nice set of speakers and then added RGB lighting just to top it all off. The Aurora Reactive system gives customisable RGB LED lighting along the base of the satellite speakers , you can choose from six presets or tweak colours and patterns to match your other RGB savvy gear – you could even integrate it with other Aurora Reactive enabled gaming gear like the Creative Sound BlasterX Siege M04 Gaming Mouse or Vanguard K08 Gaming Keyboard \o/
GAME ON!