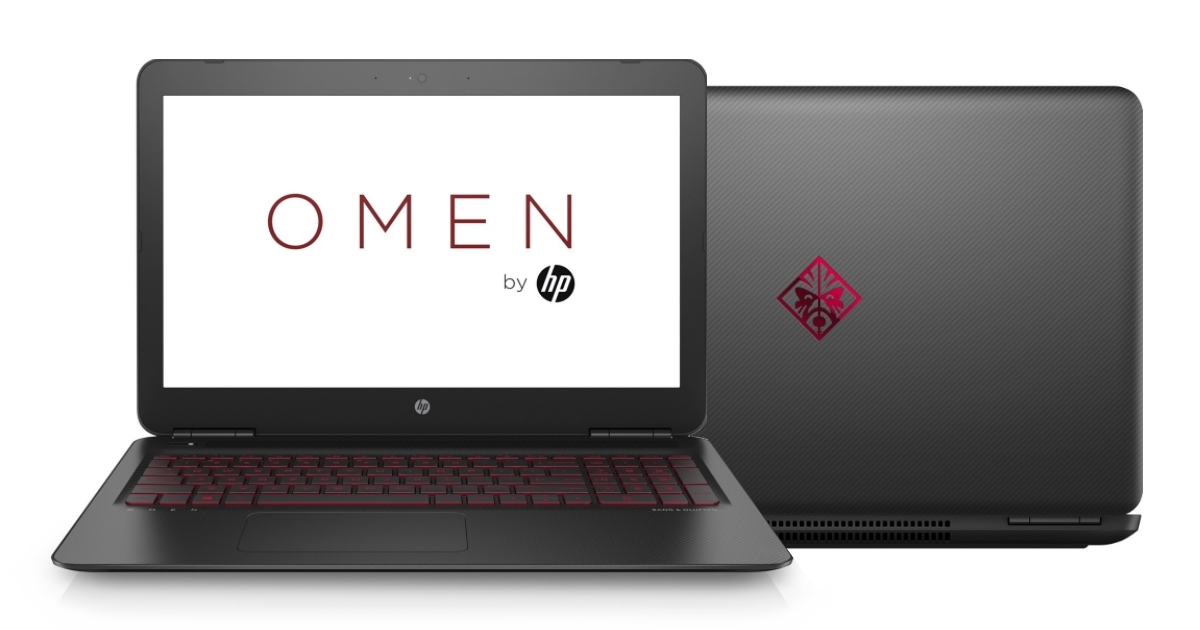 With so many Gaming Laptop options to choose from, shopping for one to meet a budget is now much easier than it used to be, so if you're on the hunt for a well priced, somewhat classy, gaming laptop that's good – definitely check out the latest HP Omen AX which packs the excellent 4GB GTX 1050 Graphics + intel i7-7700HQ combo into a very tidy 15″ package 🙂
The current configuration for this one is available now in New Zealand sports a 1TB Hard Drive and also 256GB of extremely fast NVMe M.2 Storage along with 16GB of 2400MHz DDR4 ram to ensure smooth performance while you're multitasking. Although it's quite thin the Bang & Olufsen dual speakers can still pump out some glorious audio and the built-in wide vision webcam allows you to keep everyone in frame when video calling friends or family.
It's got all the extras we look for in a modern laptop too, essentials like an HDMI output for gaming on the big TV are there but they've also made sure to include handy tech like Bluetooth 4.2 and dual band AC wireless which is great to see. The keyboard is full sized with a num-pad and glows with a red LED backlight that shines right through the letters for clean even look that's pretty perfecto and to top it all off the 1920×1080 IPS screen is anti-glare 🙂
It's going to be a lot of fun comparing this one to our recent tests with the Sabre 15 below as the internal specs here are the same, keep your eyes on our PC Gaming Blog and our GGPC YouTube Channel for the latest!