With our GGPC you have a range of audio outputs available to you with which you can connect Gaming Headsets, Speakers and dedicated Microphones which have become very popular for game streamers due to the high audio quality and ability to configure directional audio filtering out the sounds from that glorious clicky mechanical keyboard 😛
You will now the Realtek Audio Manager via a chevron on the bottom right of the desktop, below is a quick guide on how to access this and assign different devices to the different ports.
OK so let's begin!
Looking at the desktop below you can see a large red arrow pointing to the chevron, left click this and a secondary menu will appear with the icon for the Realtek Audio Manager.
Once open you'll see all available ports options along the right-hand side, with headers stating the location as either Back Panel (this means on the motherboard) or Front Panel for those on the cases front IO. Connecting a device to one of these ports will highlight the exact port used and also activate a secondary menu allowing you to select what you would like the port to do 🙂
Once you've selected the ports desired effect, you'll see the device now shows in the options along the top of the Realtek Audio Manager window, in our quick example we can now see the microphone and speakers have appeared as options here.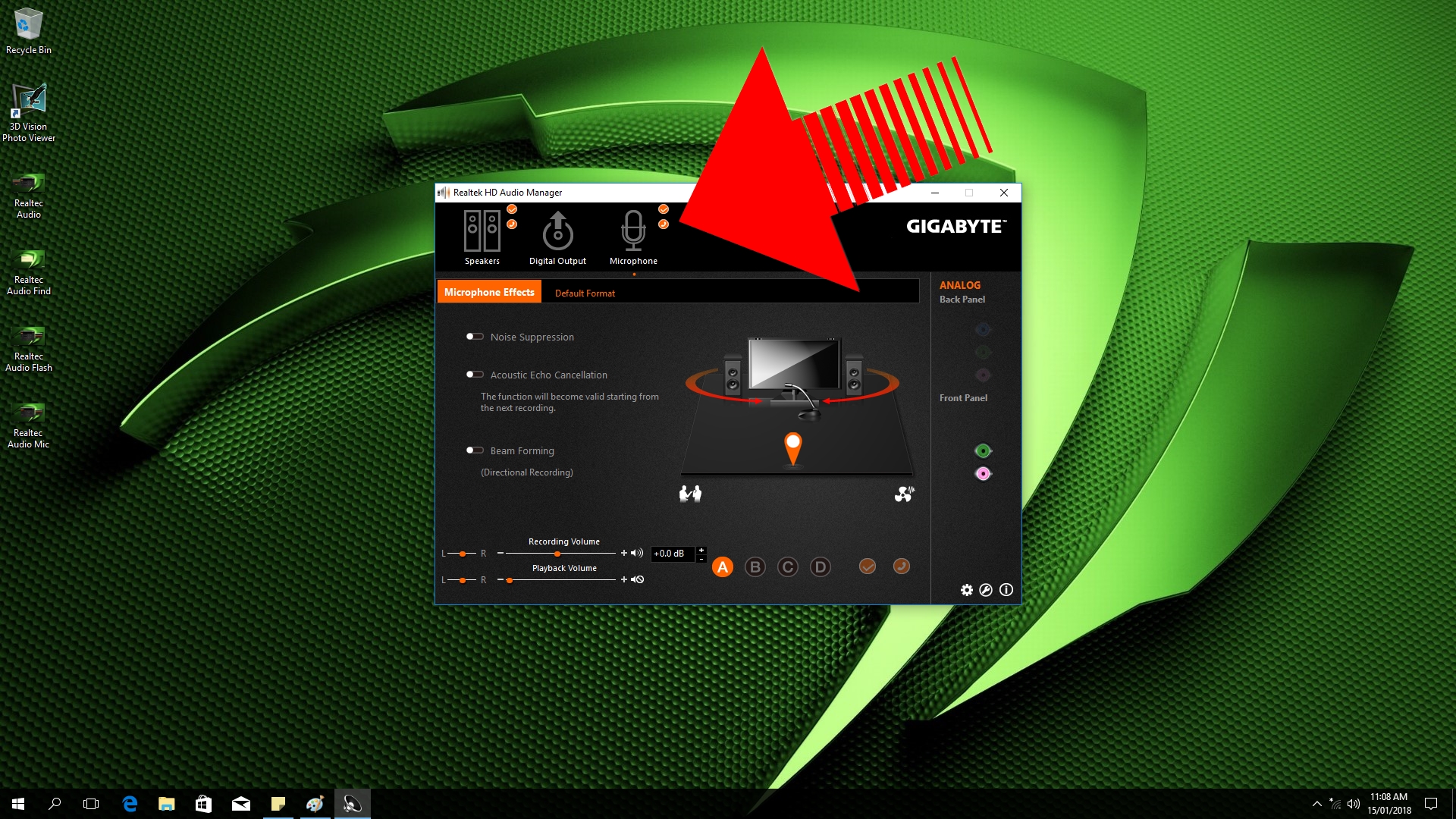 From this point, you can continue to configure various aspects relevant to each device for the perfect setup 🙂
We'll continue adding to this guide with specifics as they come through, keep your eyes on the GGPC Computers Blog for the latest!