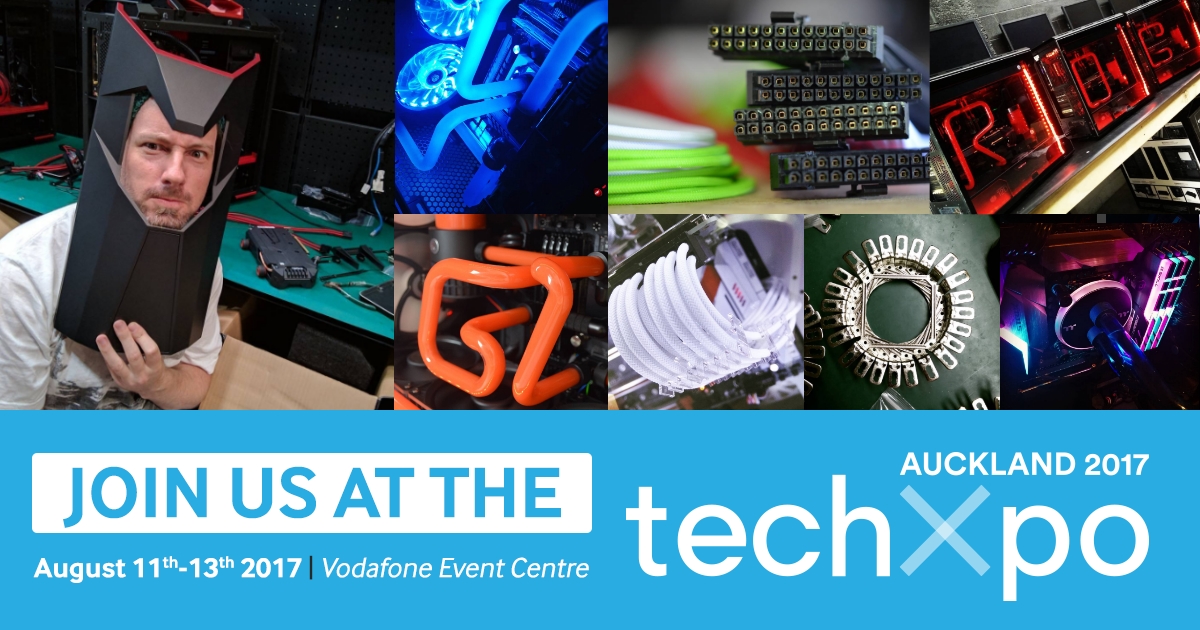 UPDATE: GGPC Workshop spots are currently fully booked, spots may open on the days though!
Coming up this weekend, the Vodafone Event Centre plays host to a tech fair with friends from Gigabyte, Asus, Cooler Master, G.Skill and Logitech G showcasing their latest tech devices and solutions for end users like us!
They'll be hosting demonstrations and lending expert tech advice while displaying their latest products for you to get hands on with. Brand experts will be at each booth to take you through their tech and share with you their knowledge on PC Gaming. The event centre will also host various entertainment setups such as full gaming setup areas, a drone enclosure offering drone flying sessions, workshop classes, hands-on PC builds and more!
The crew from GGPC will be there hosting a workshop packed full of handy tips & tricks for water cooling, case modding, and getting the best performance for your dollar plus there will be awesome prizes up for grabs throughout each day – and a bunch of lucky attendees will get the chance to build their own dream PC at half price! 
This event is free to attend so if you're a system builder, gamer, tech guru or just interested to see the latest and greatest electronics and digital technology in New Zealand, JOIN US AT THE NZ TECHXPO 2017 THIS WEEKEND!