For this guide we're going to be erasing our hard drives, and clean installing our operating system from the Windows 10 Retail Edition USB Kit.
Step #1 – Insert the USB Drive into a port on your PC
Step #2 – Turn the PC on and immediately start tapping DEL to enter the BIOS
Step #3 –  in the 'Boot Menu' (for high end BIOS you might have to click advanced options first) select the 'USB' drive as option Boot Option #1. Press F10 to save and exit BIOS.
Step #4 – Reboot
Step #5 – You'll PC will now boot into the screen shown below, select the 64-Bit option
Step #6 – For New Zealand, change the keyboard option as shown to 'United States-International' and leave the language + time and currency as English (United Kingdom)
Step #7 – Click the big 'install now' button that has appeared 🙂
Step #8 – Select 'I don't have a product key'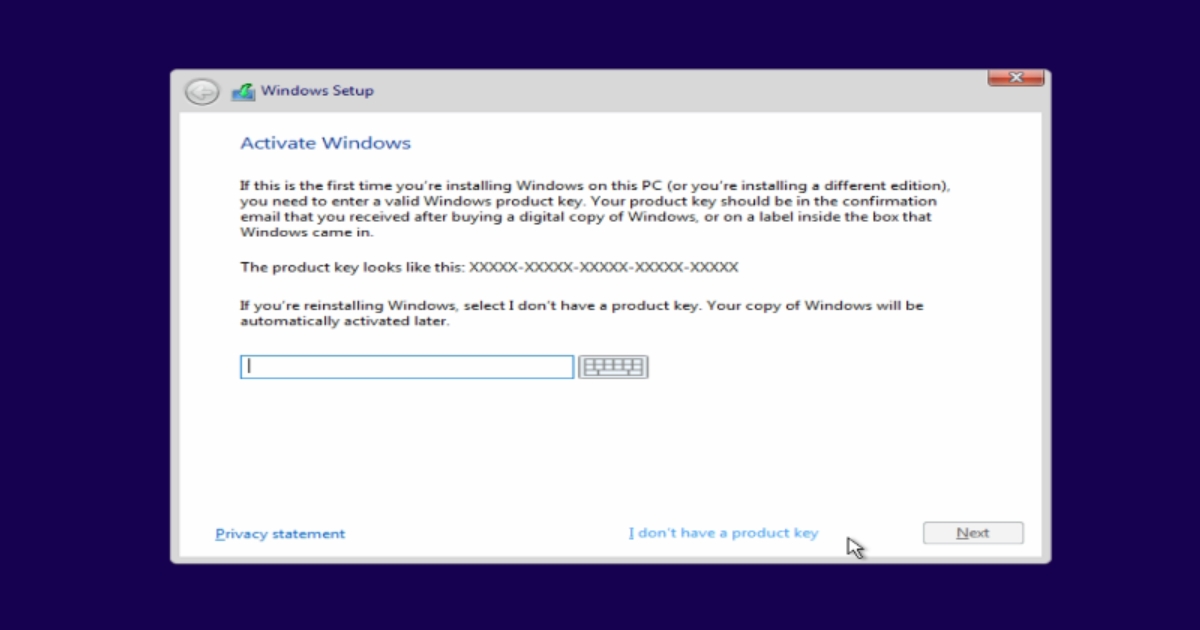 Step #9 – Select 'Windows 10 Home
Step #10 – Once you accept the terms you'll reach this screen, select 'Custom: Install Windows Only'
Step #11 – Click delete on all existing partitions, a warning will pop up for each one reminding you that once it's gone, it's gone.
Step #12 – Now you should only be left with a single option, per drive, that's says 'Unallocated space' – click the one you want to install on to highlight it, then click next.
Step #13 – You've done it, now you're installing Windows on a nice clean drive as though it was a brand new PC.
From this point it's going to be pretty straight forward, it will progress through the menu then ask to reboot.
IMPORTANT! 
Remember step #1? When the PC reboots it's going to boot from the USB if that's still plugged in, so if you find yourself on step #2 or even #3 simple turn off the PC, remove the USB and turn it back on!